WESTERN WATER PARK MAGALUF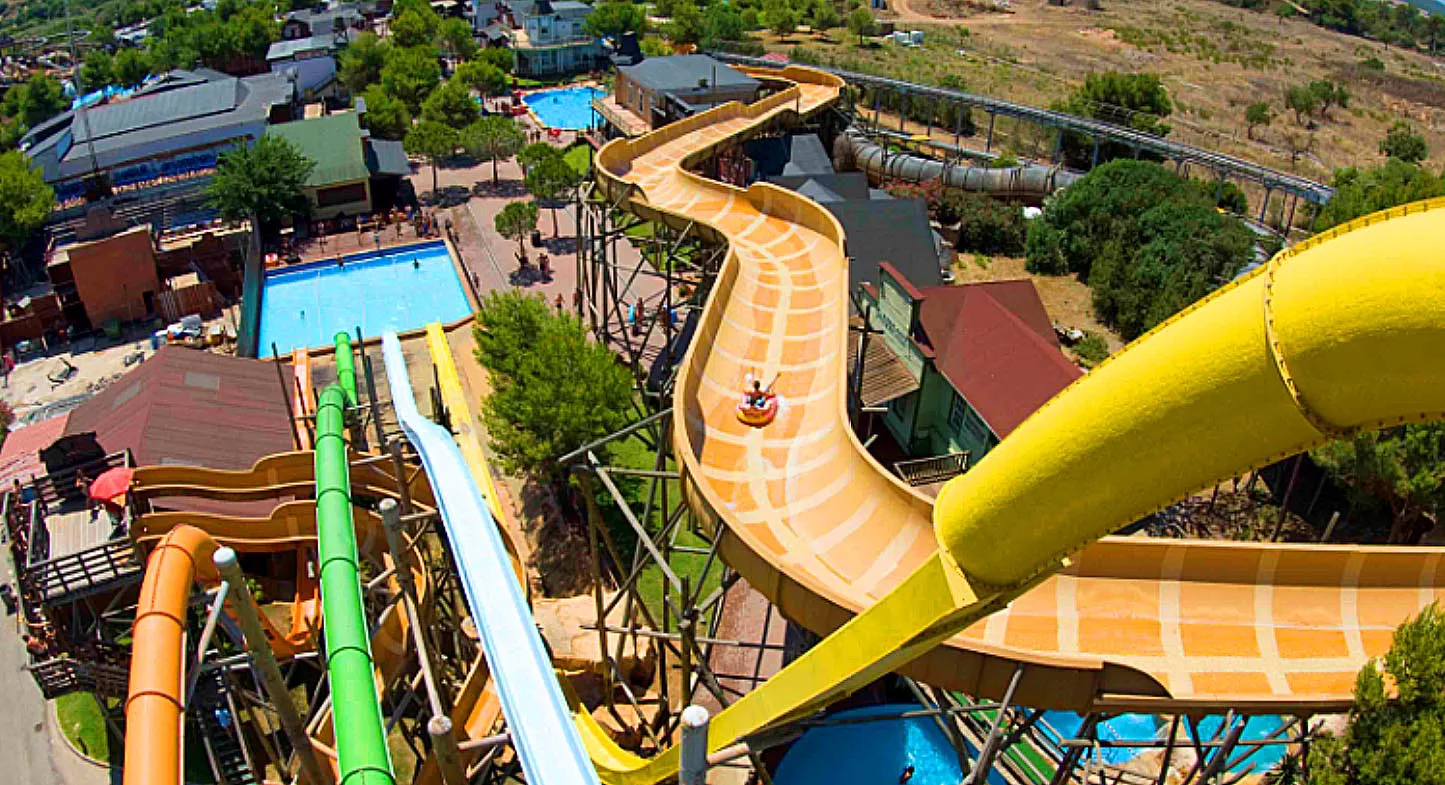 Along with its theme parks, Mallorca also has a couple of decent water parks, of which the large  in Magaluf is the biggest and best. There are several slides here ranging from near-vertical shoots to more family-friendly ones, as well as many swimming pools.
Western Park is not just a water park it also has fantastic rooms and lounges available for your privatre banquets, celebrations or events.  It has a spectacular western inspired lounge which can hold up to 500 people and has a large stage, perfect for presentations or performances.  The Golden Lounge also includes a modern sound system with DJ booth, disco lights, and more..
There is also an extremely warm and cosy room with wooden walls and a spectacular fireplace at the back. This is the Arcade Room where you can let your imagination run wild and visualize how things were in the Far West during special celebrations. There is room for up to 120 guests, and it is fitted with a modern sound system, disco lights, bar service, air conditioning and heating.
It also hold shows such as the Western Divers show and the Wheel of Death, this park is well worth a visit.
WESTERN WATER PARK – MAGALUF:  HOMEPAGE
---