MARINELAND COSTA D´EN BLANES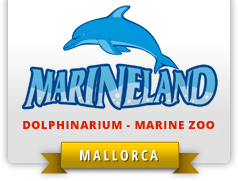 Located on the coast close to the resorts of Palma Nova and Magaluf, Marineland is a very popular attraction for families and lovers of marine life (especially dolphins and sharks!)
The dolphin show here gives you full opportunity to see the playfulness of the dolphins and the affectionate way they interact with their trainer. A special delight however is the chance to see them swimming and frolicking underwater, thanks to the ingenious underwater tunnel that visitors can walk through.
The aquariums are very special; bright colourful fish darting about in a natural environment, and who can resist staring a shark in the face in the popular shark tank! With sea lions, penguins plus an aviary of tropical birds there's plenty to fill your day.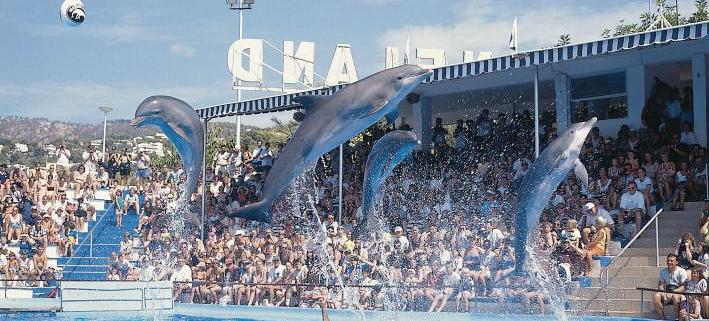 What can you find here?
Tropical House filled with snakes, lizards and piranhas
Aquariums
Internationally awarded Dolphin show
Tropical bird aviary
Cafes for refreshment
Useful info:
Close to the Marine Park (5 mins walk away) is the marina of Puerto Portals – the fantastically expensive yachts and designers shops are worth a look! This is the playground of famous footballers and hi-flyers.
MARINELAND – COSTA D´EN BLANES :  HOMEPAGE
---