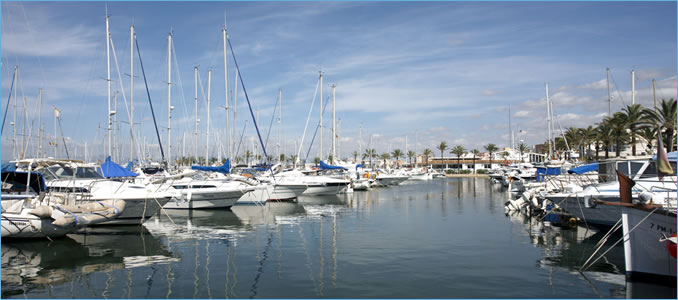 Club Nàutic S'Arenal has a team of friendly professionals and offers facilities and an infrastructure especially for those people looking for a place to stop over with their boat for a few days, or longer if required. If you are interested in enjoying our Club's facilities, you should be aware of: The Club is prepared to moor boats from 22m to 5m long. The rate of such moorings includes portable water and power supply. Furthermore, there is shower service, laundry, WI_FI in the facilities and the possibility of enjoying a nice day in the solarium and the swimming pool.
Bookings can be made in advance via fax, telephone, e-mail, through our webpage or downloading the form on the link attached and providing the information requested by the administration department (length, beam etc.) When the guest arrives at the port, we will appreciate it if he can inform the Harbour master office on VHF channel 9, so the on guard harbour staff can indicate the mooring assigned. Once the manoeuvre has been completed, he will be informed of the procedure to be followed:
Fill out the Port arrival form.
Contact the Club offices with the boat's documents, crew list and passports.
And any other information the guest may need.
Please use the following link to get full information about the CLUB NAUTIC S´ARENAL: